If I should ever leave you whom I love
To go along the Silent Way, grieve not,
Nor speak of me with tears, but laugh and talk
Of me as if I were beside you there.
(I'd come-- I'd come, could I but find a way!
But would not tears and grief be barriers?)
And when you hear a song or see a bird
I loved, please do not let the thought of me
Be sad... for I am loving you just as
I always have... You were so good to me!
There are so many things I wanted still
To do-- so many things to say to you...
Remember that I did not fear... It was
Just leaving you that was so hard to face...
We cannot see beyond... But this I know:
I loved you so-- 'twas heaven here with you!
~ Isla Paschal Richardson
"Dancer"
1999-2008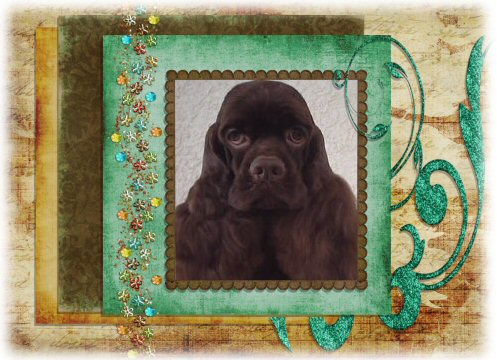 Smart and undemanding, Dancer had a knack for knowing what was being asked of her and would happily comply. She always had some favorite stuffed toy that she'd carry around, sometimes for many months until it completely fell apart in the wash. She would contentedly recline in your lap for as many hours as you were willing to rub her tummy.

Dancer truly was an 'old soul' whose disposition was so sweet that she is the standard against which all others are measured. Her passing leaves a deep emptiness in our hearts as we reflect upon how blessed we were to have known her.

We love you sweet girl. Please listen to Dancer's song, "Brown Eyed Girl by Van Morrison"
This text will be replaced by the flash music player.
E-Mail
2006 Westland Cockers